A choice of activities specially suited to young people for groups of minimum 15 or 20 pax. Guides and professional activity leaders. Personalized program on request. Airport transfers and daytrips (Bruges, Gand, Anvers ...). Reservations : minimum 3 weeks ahead. Send an e-mail to Olivier:
This email address is being protected from spambots. You need JavaScript enabled to view it.
PROGRAMME 2019
WALKING GUIDED TOURS
THE HEART OF BRUSSELS
Walk and discovery : Comics Strip murals, Cathedral, St Hubert Galleries, Ilôt Sacré, Grand Place, ... This walking tour will take you from the hilltop Royal district down to the old streets and markets of the city centre in the valley below. On the way we will pass the remains of the city walls, in search of the soul of the medieval city.
EUROPEAN DISTRICT
Travel from the past into the future and back in only a few strides. The Parliament and the institutions of the European Union with their vast, modern and prolific buildings will not have anymore secrets for you. Walk through the districts Léopold and Schuman.
PRICES

15>20 pers. (1 guides):
130€
/
140€
le weekend
21>40 pers. (2 guides):
260€
/
380€
le weekend
41>60 pers. (3 guides):
390€
/
420€
le weekend
Duration : 2h00
Languages: French, English, Dutch, German, Spanish, Italian, Russian
CENTRE BELGE DE LA BANDE DESSINEE Musée
The Kingdom of Tintin and all the cartoons heroes of which Belgium is fond of. The museum is located at a magnificent new art building (2 blocks away from the hostel) within are of 4000 m2 which is occupied by a reading room, a library, a bookshop and a café. Web :
www.cbbd.be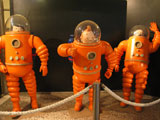 GROUP PRICES
(min. 15 pers.)
Guide :
65€ / 75 €
(week-end)
Comic Strip city walk :
115€ / 130€
(week-end)
Duration : 1h30
Languages : French, English, Dutch, German, Spanish, Italian, Danish, Greek.
MAGRITTE MUSEUM The Temple of surrealism
The Musée Magritte Museum is located in the very heart of Brussels. This multidisciplinary collection is the richest in the world : iIt contains more than 200 works consisting in oils on canvas, gouaches, drawings, sculptures and painted objects but also in advertising posters, music scores, vintage photographs and films produced by Magritte himself. More information on :
www.musee-magritte-museum.be
GROUP PRICES


8€
/ adult (minimum 15 pers.)
Guided visit : 
105 €
(max. 15 pers./guide)
/

115€
on weekends
Duration : 1h15/2h
Languages: French, Dutch, German (
+ 12,50€
for another language)
BOWLING CROSLY Bowling et Q-Zar
Bowling : 20 automatic tracks 5 minutes from Brussels historical centre. Q-Zar : 2 teams (max. 15 people) fight with laser to win the enemy base in a dark labyrinth. Lightshow, smoke and music create the atmosphere. Drinks and snacks available. Web:
www.crosly.be

4,90€
/ person/game
+ 1€
for the shoes.
Students:
3,90€
( from monday to friday 9am - 4pm - except during school holidays)
Q-Zar
6,00€
/ per pers. per round (duration : 15 minutes)
THE MUSEUM OF NATURAL SCIENCES
Europe largest dinosaurs exhibition. This museum offers a fascinating insight into the history of nature, from the prehistoric times to the present day. Step into a world of dinosaurs, evolution and biodiversity. Web: www.naturalsciences.be
PRICES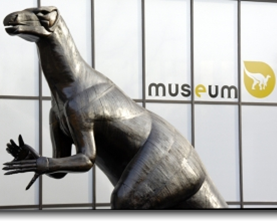 3,00€ / student, 6€ / adult (min 15 persons)
Temporarily exhibition : + 2.50 €
Guide : 35€ / students group, 62€ / adults group
ATOMIUM Cult building
The Atomium will gives visitors a brand new aesthetic experience by taking them on a very special journey through its spheres. Exhibitions, Film screenings and a panoramic restaurant will add the pleasure of visiting one of the most original architecture creations of the 1950's. Web:
www.atomium.be
 Atomium ticket also includes the visit of the ADAM - Brussels Design Museum.
www.adamuseum.be

13 €
/ adult (min. 20 pers)
Audio guide:
2 €
/pers. 6 languages
Guide:
80 €
(min. 20 pers/max.25 pers./guide)
Duration : 1 h
BREWERY CANTILLON Demonstration & sampling
A family of artisan brewers will introduce you to the traditional production of Gueuze-Lambic, a legendary beer. This visit will give you the most distinctive taste from the world classic beer. Web:
www.cantillon.be


5€
/ student (+60 €/guide, min. 20 pers./max.35 pers./guide)
6€
/ adult (+60 €/guide, min. 20 pers./max.35 pers./guide)
Duration : 2h
Languages: French, English, Dutch
PLANETE CHOCOLAT Demonstration & sampling
A chocolate maker proposes a visit of his traditional factory and magnificent tea-room situated in the historical centre of the city. You will learn everything about the "pralines", the chocolate and you will get the chance to taste the flavour of their wonderful creations. Web:
www.planetechocolat.be
PRICE

Duration : about 1h
Languages: French, English, Dutch, German
MINI EUROPE Exhibition
The parc is located at the foot of the Atomium and invites you to a truly unique voyage around Europe. More than 300 models and sites are build in minute detail. + exhibition «Spirit of Europe». Web:
www.minieurope.be
PRICE

13,60€
/ adult (min. 20 pers.)
Duration : about 1h30
Reopening on 08/03/2019