Ardhuin (
This email address is being protected from spambots. You need JavaScript enabled to view it.

): Merci

Je suis la maman d'un des élèves français logé dans votre auberge cette semaine et je voulais juste remercier toute votre équipe pour sa genti

Thursday, 24 March 2016
Isabel: Une bonne adresse !
Très bien situé à deux pas des commerces, l'accueil est chaleureux et le prix est très raisonnable. En un mot, une bonne adresse à Bruxelles.
Tuesday, 30 June 2015
YOOJU BAE (
This email address is being protected from spambots. You need JavaScript enabled to view it.

): about booking

hi! I was stay sleepwell hostel female dorm before 4years ago.

I was very satistied .

I want stay sleepwell hostel this summer.

 

Saturday, 30 May 2015


DOWNLOADS
INDIVIDUALS
GROUPS BOOKINGS
MEETING ROOMS
TOURIST ACTIVITES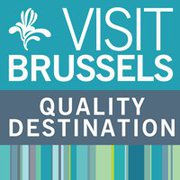 Give your opinion about Brussels and be the lucky winner of a weekend for two in the capital city of 500 million Europeans!
http://www.visitbrussels.be/
qualitydestination
(1 weekend to win each month).